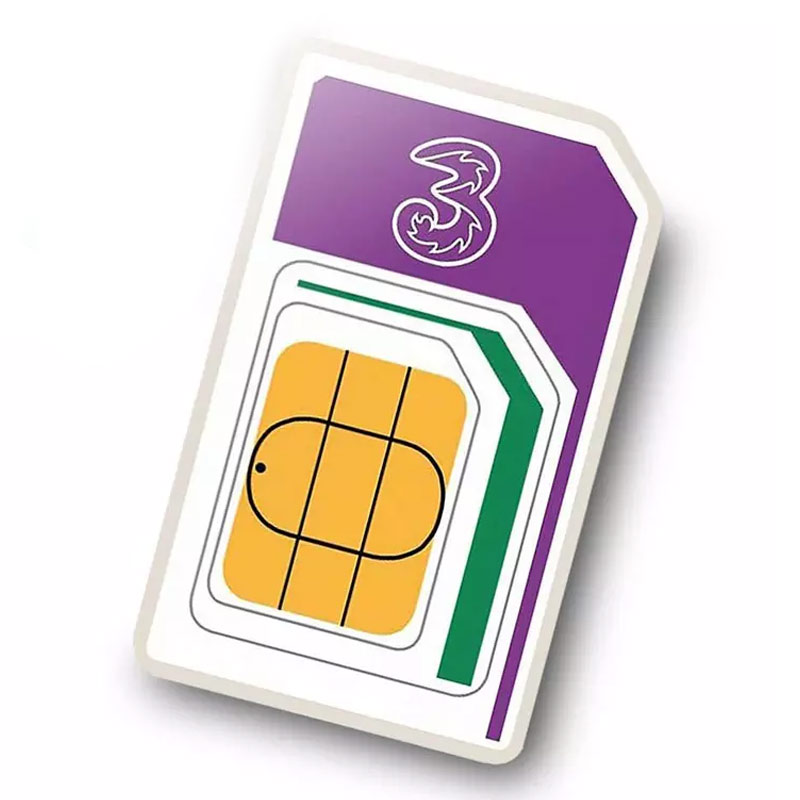 3 PAYG 4G Trio SIM Pack AIO35 - 3000 Minutes, 3000 Texts, Unlimited AYCE Data
Product Code:
1879_711_11113
OverView
3 PAYG AIO35 SIM Pack is preloaded with 3000 minutes + 3000 texts +
unlimited All You Can Eat (AYCE) data which is available to use for 30
days. Once you have used up your preloaded bundle, top up and Pay As You
Go.

Three's Pay As You Go Trio SIM has all SIM types on one card, so whether
you need a Standard, Micro or Nano SIM, you can just pop out the one you
need.

Sim comes with unlimited AYCE data preloaded for 3G or 4G phones, so you
can so you can catch up on the game highlights, Skype your gap year kids,
play Angry Birds and tweet your heart out. Data valid for 30 days from
activation then just top up and Pay As You Go.

Go Roam.
Use your data allowance to get online at no extra cost in 71
destinations worldwide.
Find out more about Go Roam Destinations here.


Terms and conditions apply. See manufacturer's website for full
details.