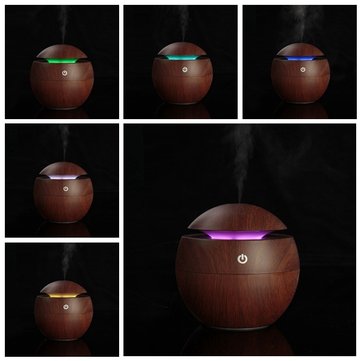 USB Wooden Ultrasonic Aroma Humidifier Air Essential Oil Diffuser with Color Changing LED Lamp
Product Code:
1947_11697_SKU366286
OverView
This Ultrasonic humidifier can increase your room or office's humidity. Can be used as an essential oil diffuser, relieves depression, stress, fatigue or headaches. Moisturizing skin from dry for skin care. Preventing the disease caused by low humidity. Reducing static electricity. Clean air and remove flue dust.